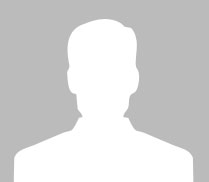 Alan has spent the past 13+ years providing innovative design solutions for some of the world's most recognizable brands in the media & entertainment, consumer retail, and technology industries including National Geographic, Rodale Publishing, Time-Life, AOL, Hanley-Wood, Scripps Networks, SC Johnson and Harley-Davidson Motorcycles.
Alan began web-based design in 1996 at Silicon Alley innovator, methodfive, working with clients such as Apple Computer, National Geographic, Toshiba and the American Lung Association. He joined National Geographic Interactive's staff in 1997, after which he served as a Director of Brand Building & Advertising for marchFirst (USWeb/CKS) where he developed and managed a creative team that grew from 4 to 22 full-time employees. Alan oversaw a wide range of multi-million dollar accounts including Harley–Davidson, Briggs & Stratton and SC Johnson. In 2000 Alan joined the internal team at Time Life where he recruited and administrated a creative department that was integral to the initial launch and continued success of Timelife.com where revenue grew from 500k to 24 million in 2 years time.
Alan held the position of Director of Customer Experience for Audible.com, the leader in downloadable digital audio, where he worked with marketing, product management and customer care business units to better understand the customer's needs related to emerging mobile users. Alan's consumer marketing, team leadership skills, and industry experience with forward thinking companies led him to found Mazzan Design Group, a human-focused digital strategy and experience design firm.