Our Team
John Federico
CEO & Co-Founder
John has been involved in conferences and events for more than a decade as a conference producer, as a sponsor and exhibitor and as counsel for clients in their desire to make their conference attendance and exhibition more powerful and effective.
More about John...
Contact John
Kliment Mamykin
CTO & Co-Founder
Kliment has been in technology and software development since 1996 when he first started to work for AT&T satellite division testing satellite communication networks.
More about Kliment...
Contact Kliment
Todd Hamilton
Product Management
Todd is fascinated with understanding how we interact with technology. With a background in technology education and web development, Todd found his true calling in the web 2.0 era of the lean startup.
More about Todd...
Contact Todd
Advisors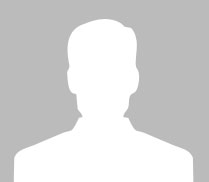 Alan Mazzan
A user experience designer and creative director with more than 15 years experience, Alan has worked on some of the world's most recognizable brands in media and entertainment, consumer retail, and technology, including Time-Life, AOL, National Geographic, Scripps Networks, SC Johnson, and Harley-Davidson Motorcycles.
More about Alan...